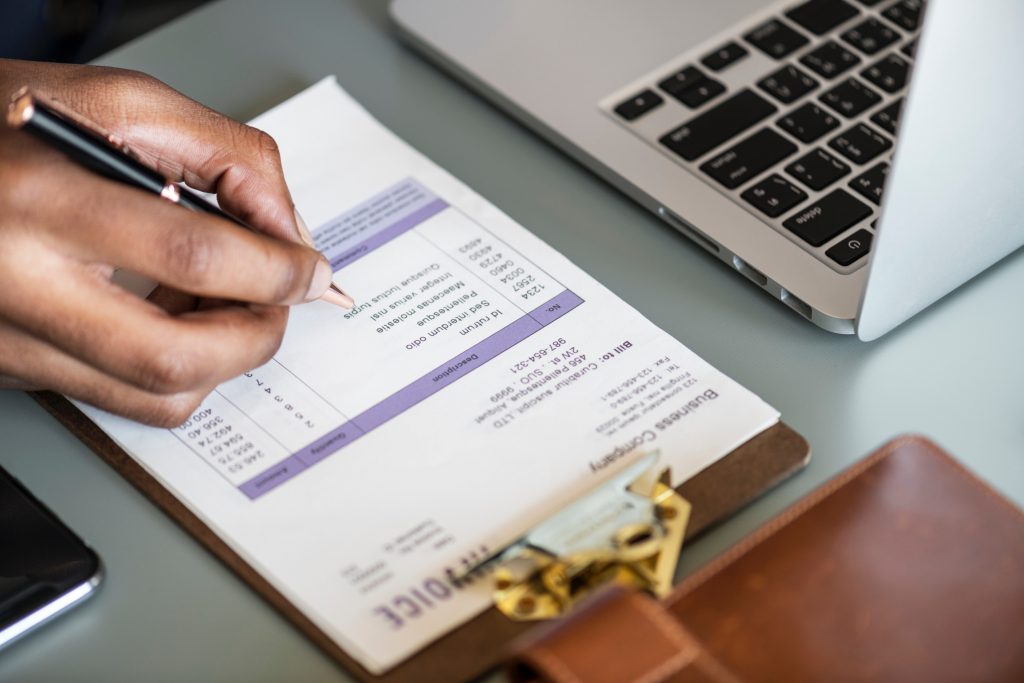 We have great news for our Stripe corporate subscribers. If you subscribed to our service via Stripe, you would be able to generate automatic invoices and download PDFs directly from your settings page.
Note: if you PayPal subscriber and want to get automatic invoices via your settings page, just send us an email to support@eodhistoricaldata.com and we will help you to convert your PayPal subscription into Stripe subscription.
Just click 'Get Invoices' on your profile page (you can find it here: https://eodhistoricaldata.com/cp/settings).
or go directly to the page with a list of your invoices: https://eodhistoricaldata.com/cp/invoices. On the page you will find the full list of your invoices.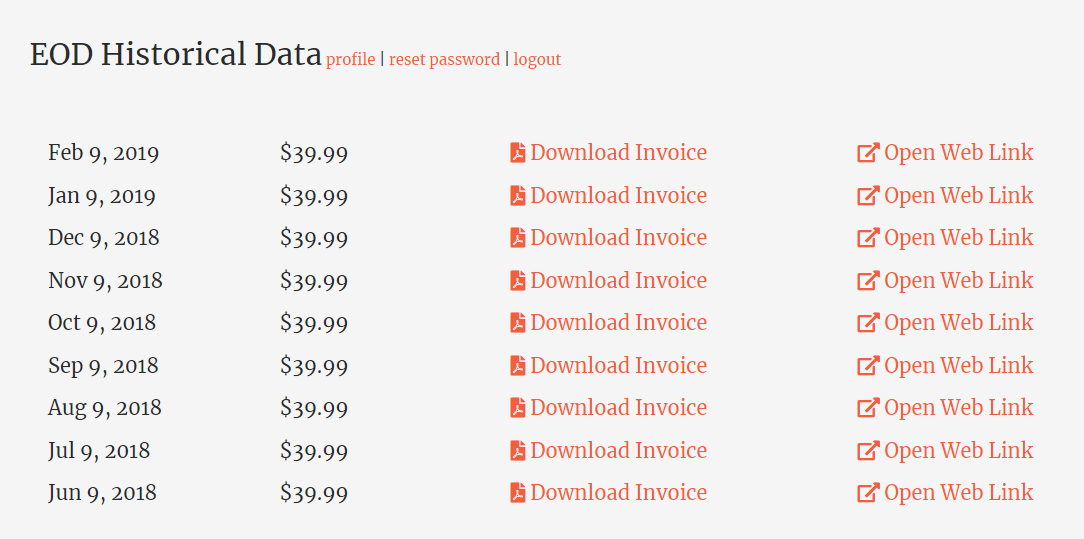 Here you can download your invoice in PDF format or open hosted web link with detailed information about the payment and links to invoice and receipt.
If you need any corporate details on your invoice, just send us a request to support@eodhistoricaldata.com with details and we will add them for you.
We support two payment methods: PayPal and direct payments via Stripe and you can choose the best option for you on our main page: https://eodhistoricaldata.com/#pricing. However, we do recommend to use Stripe, because it's a more flexible and customizable payment service .